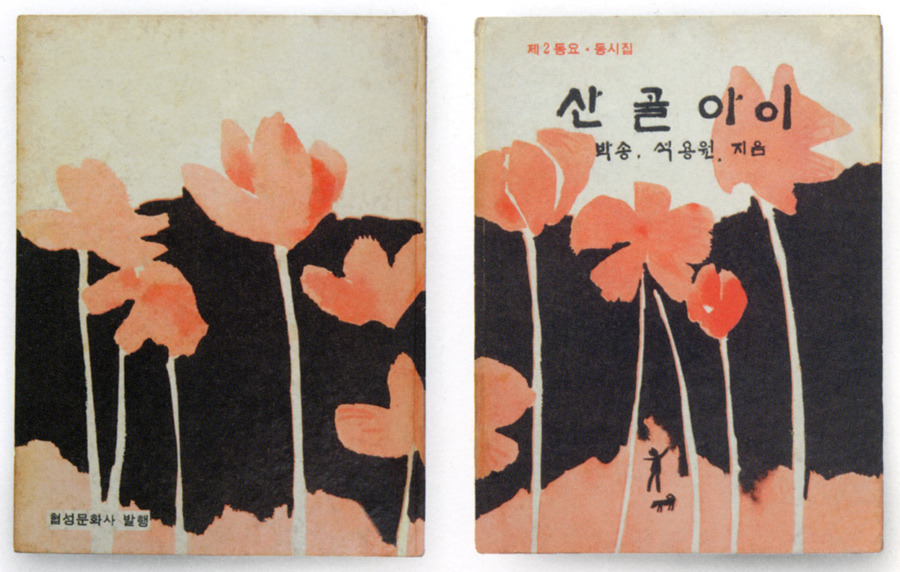 Couvertures de livres pour enfants des années 60
Lee Ho Baek et Jeong Byung-kyu ont réunis des couvertures de livres pour enfants des années 1960 qu'ils ont ensuite publié dans le recueil Bound Treasures: Graphic Art in Korean Children's Books of the Mid-20th Century. Au-dela de l'aspect documentaire et graphique, ce livre témoigne de la culture artistique coréenne des années 60 (post guerre).
Ces couvertures étonnent avant tout par leur liberté et leur fraicheur, leur simplicité et leur poésie. Quelque part entre la calligraphie, l'abstraction et la figuration.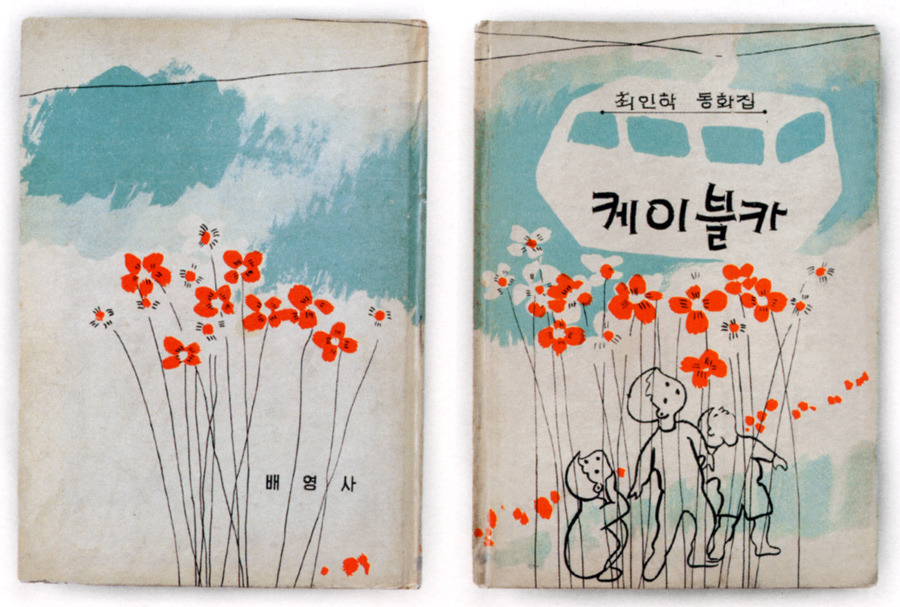 The Cable Car, cover by Yi Eok-yeong
1966, When the Barley Ripens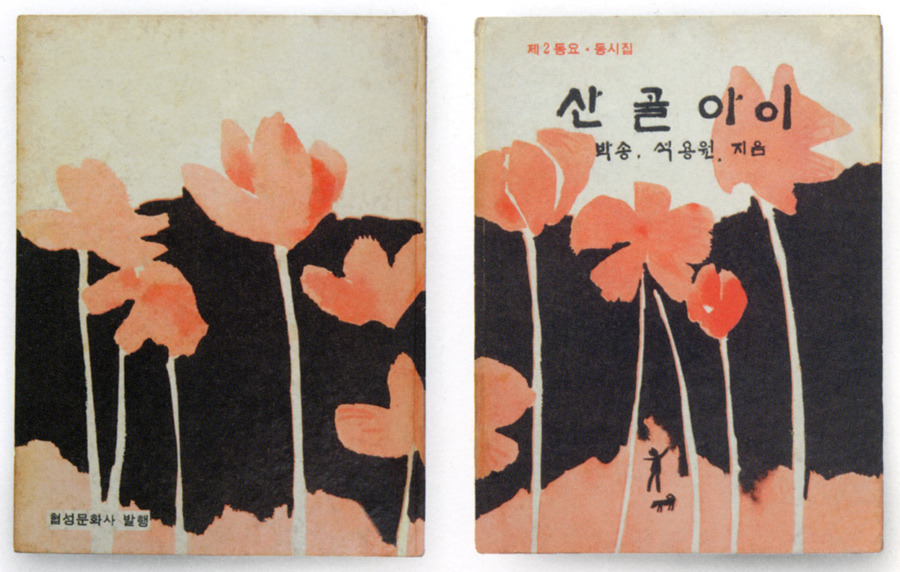 1965, A Child From a Mountain Village Cover by Baek Yeong-su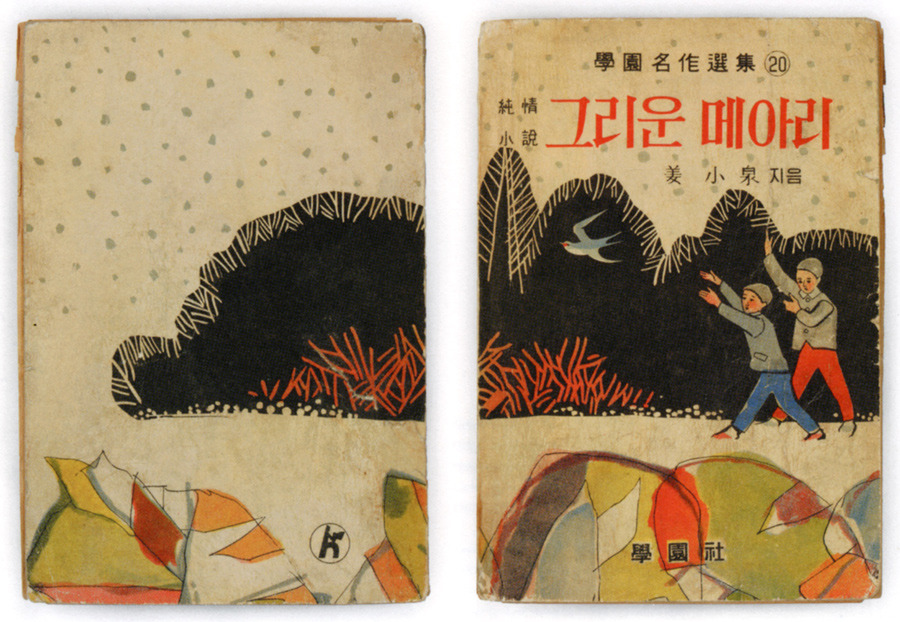 1963, The Echo That I Miss
Cover by U Gyeong-hui, illus. by Song Yeong-bang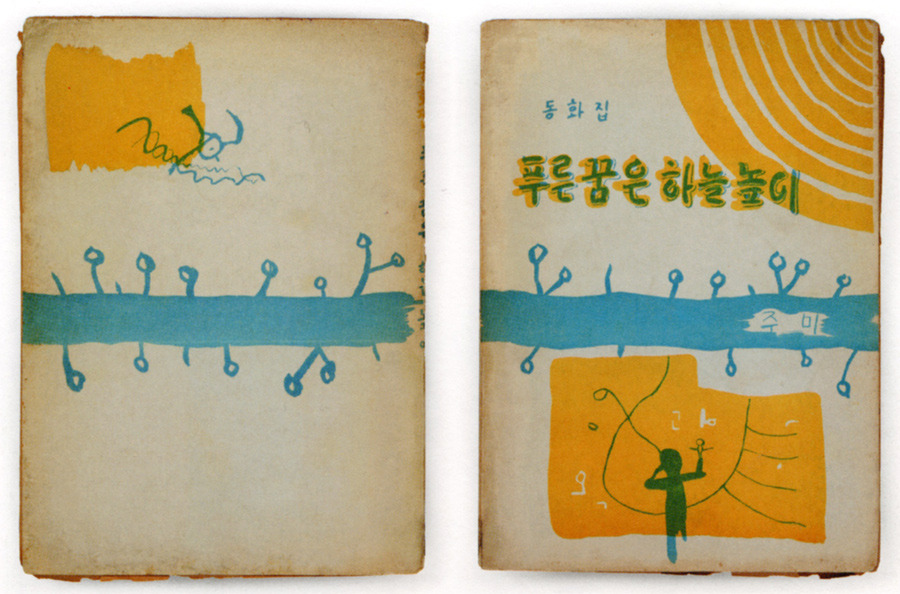 1962, Blue Dreams Are High in the Sky (collection of children's stories)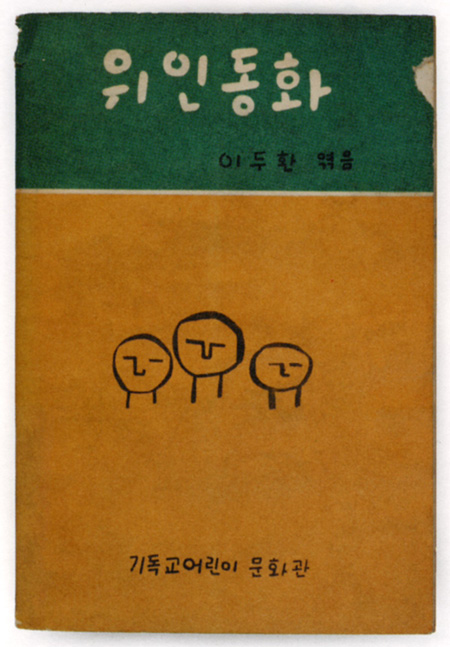 1960, Stories of Great People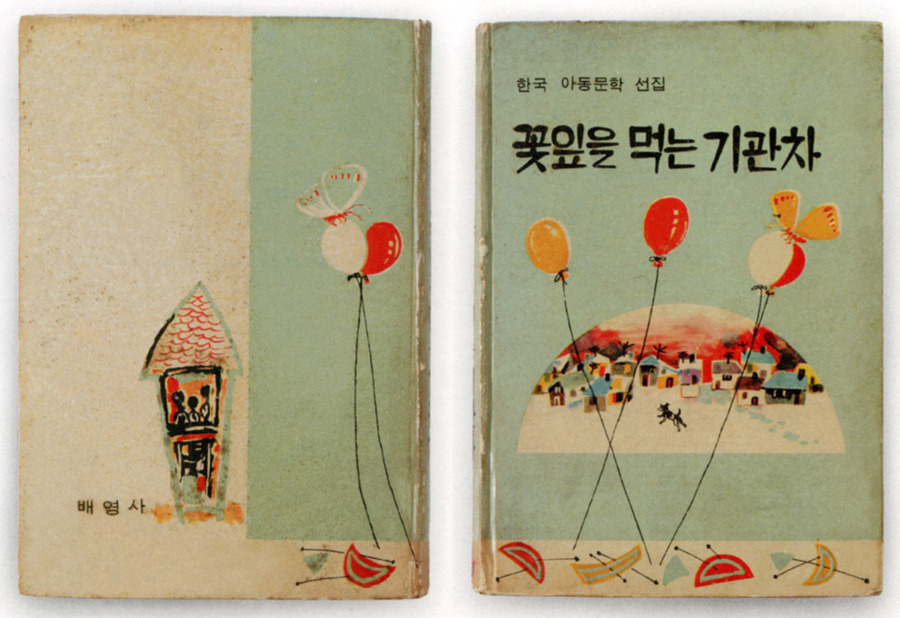 1968, The Train That Ate Flowers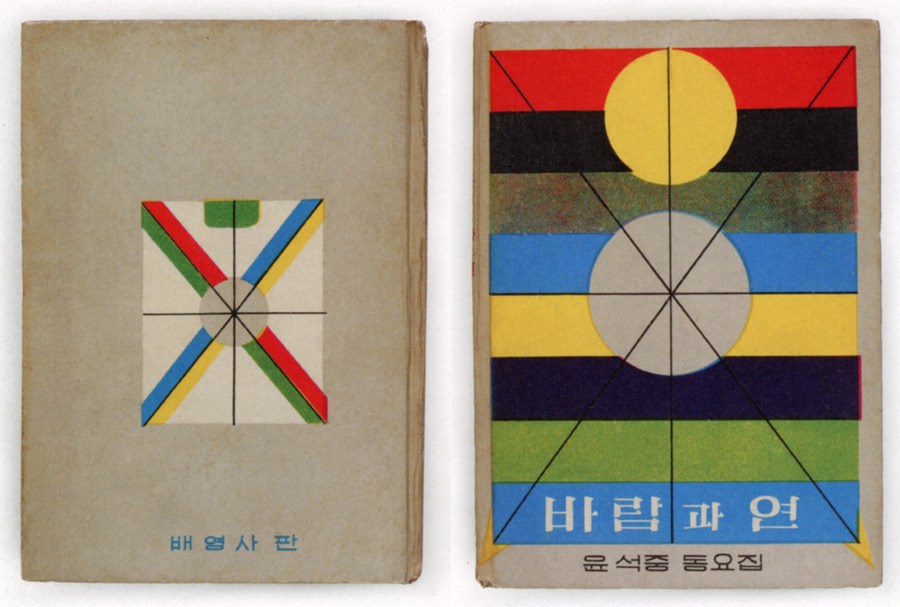 1966, Wind and Kites (collection of children's songs)
Illustrations by Kim Yeong-deok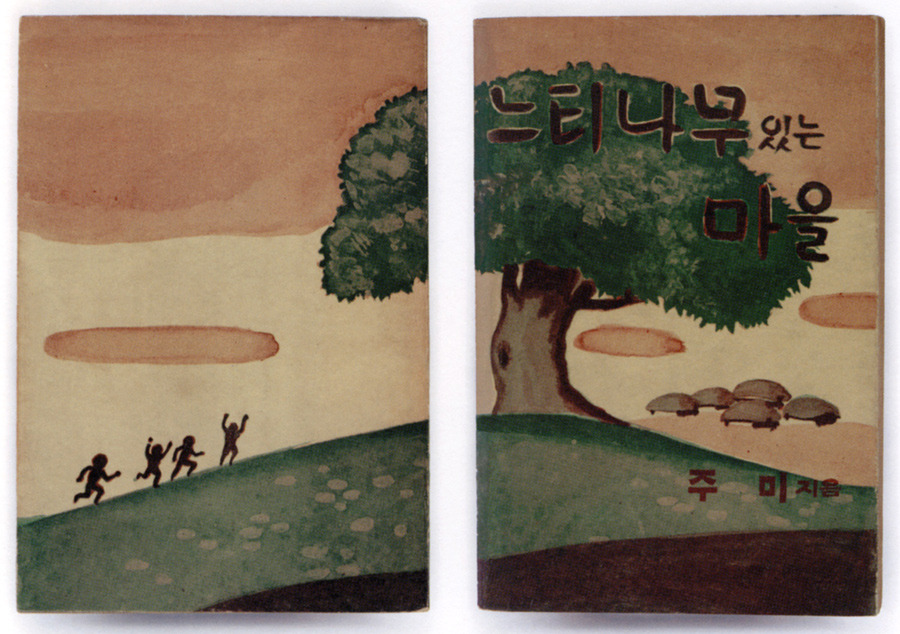 1966, The Village with a Zelkova Tree
Illustrations by Yi Ju-hun